Microsoft SharePoint & Teams
For an unbeatable office experience, accessed from anywhere!
In this new world of social distancing and remote working, dynamic online tools are proving their worth, thanks to the ability to recreate the office experience in pretty much any environment.
Having fast developed a reputation for supporting the productivity of businesses with effective document access, management and collaboration, regardless of location, SharePoint continues to offer new solutions for businesses.
SharePoint allows your people to share ideas and insights, synchronise content, and work in a more collaborative way across teams and regions.
Seamlessly integrated with Office 365, this powerful application allows you to publish your content in a secure, central and accessible place, making it easily accessible and editable in real-time by colleagues and collaborators using any device.
The business-enhancing solutions of SharePoint offer benefits for every type of business, from global corporations to smaller, family-owned operations.
SharePoint is a massive application, and while predominantly known for enabling better document management, it is capable of achieving so many more wonderful things, including the implementation of large-scale intranets and extranets. The trick is knowing how SharePoint can be set up to offer maximum benefit to your business.
Because its capabilities are so broad, the expert team at Ginko IT will work with you to develop a bespoke SharePoint roadmap that follows best-practice, and places you in the strongest position to meet and exceed your business goals.
Let's discuss a tailored solution to suit your business needs.
"Damian and his team at Ginko IT have looked after Stroud Homes IT system for a few years now. We appreciate their can-do attitude toward the work at hand, as well as their efforts to explain their work to us."
John - Shroud Homes
In recent times, many of us have fast become familiar with Teams as a means of enabling effective collaboration, even where members are geographically disparate.
As the name would suggest, Teams is a portal with the primary purpose of enabling team work and easy collaboration, via a beautiful, user-friendly, searchable and real-time interface.
The capabilities offered by Teams are endless. Use it to set up and host meetings, which can be enhanced through additional features including shared screens and live chat. See when colleagues are online, and reach out directly via the application's video call function.
Of course, security should be of paramount concern to every modern business. It should provide reassurance therefore to know that Teams is fully encrypted from start to finish, meaning the security of all activities and content is second-to-none.
From a user's perspective, Teams is a pretty straightforward tool in terms of its most basic (and widely used) functions. However, it also has a suite of more advanced and complex capabilities in-built. With a little training, these functionalities can be harnessed to ensure maximum benefit for your business.
At Ginko IT we know all there is to know about Teams and its potential. By working with clients to gain an understanding of how they operate, what their needs are, and the improvements that could enhance their operations, we can tailor the most appropriate and effective Teams offering.
We also make sure to equip clients with all the knowledge and tools needed to ensure it is used properly and to maximum effect.
If you're wondering what SharePoint and Teams can do for your business, give us a call to find out more. By understanding more about the nature of your work, as well as your people, needs and goals, our team can advise you not only on the right program for you, but also how to get the most out of it.
"The outcome of the changes to date have been very successful with Ginko providing reliable and cost-effective services. Ginko IT is a key partner in our business providing excellent customer service and support as we to continue to grow"
Karen Young - Abode New Homes
We offer bespoke service bundles perfectly suited for our clients –
an innovative blend of insights-driven strategy and powerful software development.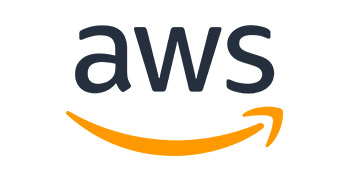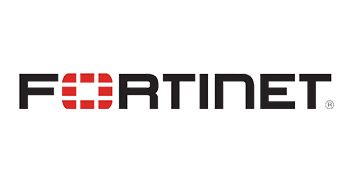 Claim Your FREE IT Network Assessment Report Today
Get a detailed report and analysis of your company's existing IT infrastructure, management, security, processes, and performance. We'll identify opportunities for improvement and provide you with recommendations to optimise your network for peak performance, which will save you time, money, and frustration.
Talk with an MSP Expert >